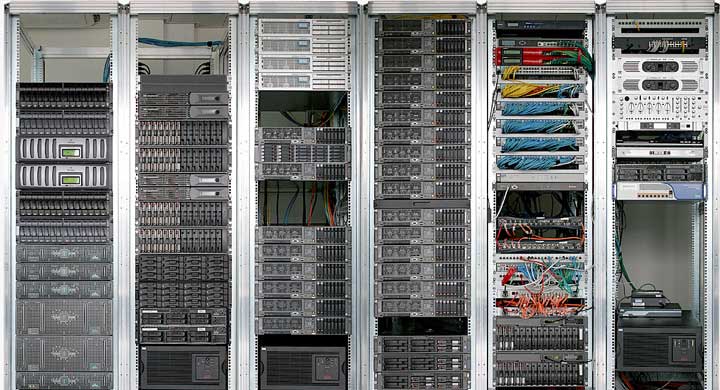 web hosting specs
Dual 2.40GHz Xeon Processor
24GB RAM
24x7x365 Support
250GB RAID 1 OS Drive
1TB Cached Customer Drive
Apache 2.2x
PHP 5.3x, 5.4x, Perl, Python
Free DNS Management
MySQL 5
Ruby On Rails
Anti Spam & Virus Protection
Secure FTP Access
Hotlink & Leech Protection
phpMyAdmin Access
Online eMail Address Book
Now with Varnish Caching
Linux Shared Hosting Features
Infrastructure
Designed by experts, our web hosting architecture is built on premium Dell servers powered by Juniper switches. Our hosting infrastructure is customized to match our priorities of delivering fantastic stability, scale and redundancy.
Control Panel
All of our linux shared hosting plans come equipped with cPanel, the undisputed market leader, so that your customers can manage their hosting package with ease through the best management solution in the market.
Email
Our web hosting plans include a powerful email solution that allow unlimited number of email accounts with POP3 and IMAP support as well as a sleek webmail interface.
One-click installs
Built to support languages like PHP,Perl and Ruby on Rails, our linux hosting plans come coupled with Softaculous that powers 1-click install of over 300 applications and scripts including Wordpress, Joomla, Drupal, Magento.
Security
It is our continuous endeavor to build secure web services that our clients and customers enjoy. This is why all our communication and data that powers our web hosting servers are encrypted with FTP over SSL (FTPS).
Secure Shell Access
Our linux shared hosting allows SSH access so that you can execute commands, manage files and reliably operate your hosting from a remote computer over an encrypted channel. Enabling SSH on ResellerClub Linux Hosting one that we strongly recommend!
ROBUST INFRA WITH
99.99%

UPTIME
We have designed and build our infrastructure ourselves - prioritizing stability, scalability and security. Our state-of-the-art datacenter boasts of the very best HVAC architecture, cutting edge networking switches and of
course, the best, latest hardware around. All of these together contribute to out 99.99% uptime guarantee.
24/7 Support
We are committed to providing you with top quality support and work hard to ensure you get the best. Our support team is available 24/7 on email, phone and chat.To honour our commitment, we have put together a team of tech enthusiasts who are well trained by system administrators to provide you with top notch support.
We are heavily focussed on hiring the best talent out there and prepping the team with processes and tools to troubleshoot issues and find resolutions with fast turn around times.
Check out our support initiatives atExtra Mile or through the Support Center.
The Lallabi Web Suite Advantages
FREQUENTLY ASKED QUESTIONS
ResellerClub is one of the largest Registrars in the world that has created a of set completely private labeled programs for entrepreneurs and web professionals to kickstart their Domain Reselling and Hosting Reselling business.

Our Domain Reseller Program and Hosting Partner Program has been created exclusively for Resellers to reach out and build their own brand with their own Customers. Your Customers are yours and since this is a private-labelled program, we have no access to your Customer database.
We follow an Advance Deposit system, wherein you need to maintain an Advance Account with us. Every time your Customer makes a purchase, Funds will be deducted from this advance account of yours (your Current Debit Account Balance).

In order to start reselling, you will have to make an initial deposit that is fully useable.

However, depositing a greater amount would get you a better pricing on all our Products & Services right away. Take a look at our pricing page to learn more.
Total Receipts is the sum total of all the business you have done with us till date plus the existing deposit in your Advance Account. We follow an advance deposit system, wherein you need to maintain an Advance Account with us. Your Total Receipts increase every time you Add Funds into your Reseller Account.

Your Total Receipts with us determine the Pricing Slab that you fall into, which means the higher your Total Receipts with us, the lower will be the pricing that you get. Please Note that your Total Receipts figure is not the same as the Current Debit Account Balance in your Reseller Account with us.